Klavierkonzert 1985
Concerto pour piano et orchestre
Pianoconcerto
50/50 collection privée


Unterengadin(CH 1991


En suspens 1993

Et si la musique se taisait
et si les couleurs s'effaçaient
et si le froid se chauffait
et si la chaleur se figeait
et si le vent se calmait en brise
et si le brouillard était transparent.

Et si la musique résonnait
et si les couleurs se confondaient
et si le froid de tes mains me chauffait
et si la chaleur de ton regard m'enferrait
et si le vent en rafale me poussait
et si enfin le brouillard était opaque

alors ne manquerait plus que l'arc-en-ciel.

AK 1993
collection privée
Der Panther (coll.pr.)
Im Jardin des plantes,Paris

Sein Blick ist vom Vorübergehn der Stäbe
so müd geworden,dass er nichts mehr hält.
Ihm ists,als ob es tausend Stäbe gäbe
und hinter tausend Stäben keine Welt.

Der weiche Gang geschmeidig starker Schritte
der sich im allerkleinsten Kreise dreht,
ist wie ein Tanz von Kraft um eine Mitte,
in der betäubt ein grosser Wille steht.

Nur manchmal schiebt der Vorhang der Pupille
sich lautlos auf-.Dann geht ein Bild hinein,
geht durch der Glieder angespannte Stille-
und hört im Herzen auf zu sein.



Rainer Maria Rilke 1902
La lune
La lune se moque
de vos réverbères
de vos industries
de vos gratte-ciel
de votre politique
de votre foi
de votre savoir
de votre croyance de savoir
de votre feinte de croire.

La lune se moque
de votre conviction
d'avoir déjà atteint la lune.

AK 1993(texte et tableau AK)
60/80
Architektur ist gefrorene Musik

67/80 (cadré)
1&2 Bolivien 1994
3. Peruaner am Feuer
1.(Links,gauche,left) 100/60 ((non cadré)
2.(rechts,droite,right) 60/100 (non cadré)
Wilder Ritt 1995
Indien sauvage
Wild Indian
100/120 (cadré)
Ein Bad in der Musik 1999
Un bain de musique
Musicbath

80/60
Un bain de musique
autant que possible
me noyer
et submerger de cette eau tiède
avec les yeux
remplis de clarté.

AK 1997
Indianer im Reservat
Indiens dans la réserve
Indians in reservation

40/50
La valse 1997
(collection privée)

La période stagnante
mais pas stable.
Croire dur comme du fer
à une évolution
mais marquer le pas
avant le glas.
Se rendre dans la carrière
et transformer la pierre
en sirop onctueux.

L'odeur de la création
est l'arôme de l'inspiration.

AK(Texte et peinture,Hommage à Camille Claudel I)
esquisse,aquarelle,collage


La lettre

Ils ne sauront jamais
ils ne ressentiront jamais
ils ne sont pas comme moi
sauvage,dépaysée.
Ils me rejettent
tout en m'aimant.
Je les rejette
tout en les aimant.
Je crie
et ils n'entendent pas.


AK (texte et peinture,Hommage à Camille Claudel II )
Les souvenirs de Camille
Les désirs de créer
de modeler
d'aimer
de souffrir
d'enlacer
de faire souffrir
de haïr
de détruire

et de recréer
de remodeler......

AK 1997 (Texte et peinture,Hommage à Camille Claudel, III )
Abenteuer 1999
Aventure
Adventure

50/70 (cadré)
1. Deine Blumen 2001
Tes fleurs
Your flowers
2. Leuchtturm(40/100) 2002
3. Mönch am Wasserfall(120/100) 2004
Mon credo 2004 (Texte "Mon Credo" sous "Textes français)
120/100 (non cadré)
1. Concert 2005 70/90 cadré
2. sérénade 2005 70/90 cadré
Feuer 2006
Feu
Fire

60/80 (cadré)
Die Kathedrale 2006
La cathédrale
The cathedral
aquarell,collage

53/74 (cadré)
The Mask of Happiness 2007
1,24/84 collection privée
1.Time 2008
56/95 cm (cadré)

2.Time
To write a poem
about time
will take some minutes
or hours
or days
or a life-time.

AK
56/95cm (cadré)
3.Time-Tunnel 53/94 collection privée
Try to escape
through the time-tunnel
but don't be surprised
if pain remains.

AK


The piano in the wind(1,30/62) collection privée

Along the seaside
exposed to the elements
stormy raindrops
splash on the yellow sand.

Clap the rhythm
of a distant song.

Clouds move fastly
waves stand up
greet the deserted shore.

Clap the rhythm
of a distant song.

Piano in the wind
bewitch our ears
envelop our souls
sing your hymn
beyond compare
and spread your hope
where children cry
and women moarn

Piano keys-
you messengers of peace.

AK 2016



Geburt einer Geige 2008
Naissance d'un violon
Birth of a violin
verkauft/vendu/sold
1. The Tears in Music 2009
verkauft/vendu/sold
2.The Tears in Music

Tears are like notes
circles running around.

AK
1,26/40 (cadré)
2. The tears in nature
Tears are like notes,transparent wonders of nature.

40/130 (cadré)
Die Elemente
Les éléments
The elements
1. Luft und Wasser 80/100 (non cadré)
Air et eau
Air and water
2. Feuer 60/80 (non cadré)
Feu
Fire
3. Erde 80/100 (non cadré)
Terre
Earth
Vasendschungel 2009
La jungle des vases
A jungle of vases

50/70 (non cadré)
The road to nowhere 1&2 2010

acryllique/collage

50/100 (non cadré)
The road to nowhere has an end,when you sing the requiem.
The Reorganisation of the Universe 1&2 2010

diamètre 60 cm (1&2)
Die Erde 2011
Die Erde regt sich auf
wie du und ich
sie liebt,sie weint
verliert sich im All
himmelt einen Stern an
schickt ihre Wellen
verschwindet hinter einem Schleier.

Die Erde beruhigt sich
wie du und ich
ruht sich aus und meditiert
nimmt sich selbst an der Hand
und schliesst ihre Augen
bis ein besserer Morgen kommt.

Die Erde wird neu geboren
wie du und ich
die Formen verändern sich
du wirst sie nicht wiedererkennen.

AK(Text und Bild)


80/60 (non cadré)
La Terre 2011
La terre s'agite
comme toi et moi
elle aime,elle pleure
adore une étoile
envoie ses ondes
disparaît sous un voile.

La terre se calme
comme toi et moi
se repose et médite
elle se prend par la main
et ferme ses yeux
jusqu'au meilleur lendemain.

La terre renaît
comme toi et moi
les formes se transforment
tu ne la reconnaîtras pas.

AK(texte et tableau)
Ballettabend 2011
Soirée de ballet
Ballett evening

80/100 (non cadré)
Sturm am Meer
Tempête à la mer
Seastorm
120/40 cadré
The Collapse of the Golden House 2012

collection privée
One day in spring,so long ago
a house in gold was built.
When sunshine melted all the snow
the house with joy was filled.

So many summers in glittering light
then autumn spread around
no sense to cry,no sense to fight
no warmth was to be found.

The Golden House collapsed one day
in winter,with loud noise
a ruin left,the price to pay
when there's no other choice.

What we must learn is gratitude
and learn to let go life
and change the inner attitude
detach all with a knife.

And leave all with a deep great sigh....
a time to laugh,a time to cry
a time to say a sad goodbye
a time to come,a time to go
a time to suffer and to grow.
And to be born and then to die
and keep the memory nearby.

And when death comes,tell him with pride
I kept the Golden House inside.
It is anchored like a tree
and will survive eternity.


AK for you 2012
Wartende Vasen 2012
Les vases qui attendent
Waiting vases

40/100 (non cadré)
Vasenchaos 2012
40/50 non cadré
Ammonit 1&2
1. 100/120
2. 100/120
Concerto pour piano et orchestre(F.Chopin,2e mvt.)

40/100 (non cadré)
Haus von Matisse ,Vence 2013
Maison de Matisse
The house of Matisse

80/100 (non cadré) ( 1&2)
Der Hoffnungsbaum 2013
L'arbre de l'espoir
The tree of hope

30/100 (non cadré)
Verlassener Bauernhof
Ferme délaissée
Abandoned farm
Collection privée
Zurück zu den Wurzeln 2015
Retour aux sources
Back to the roots
1. 23/34 cm
2. 23/34 cm
3. 23/34 cm
4. 34/23 cm ( cadrés)
Obsculta....höre hin(1,2&3)
Hommage au compositeur et pianiste David Ianni
1. 50/100 (non cadré)
2. 60/80 (non cadré)
3. 60/80 (non cadré)

https://youtu.be/cIOrTOe6A6U
Irish Dream 2016

100/50 (non cadré)


Malerische Provence
Provence pittoresque
Colorful provence
80/80 non cadré


Alte Gasse in der Provence
Vieille ruelle en provence
Old street in provence
100/40 non cadré
Meditation 2017 collection privée


Stiller Morgen
Matinée calme
Quiet morning
50/60 non cadré
Herbst an der Mosel
Automne à la Moselle
Autumn at the Moselle
80/60 non cadré
Die Rosen 2017
"Du bist ewig für das verantwortlich,was du dir vertraut gemacht hast.Du bist für deine Rose verantwortlich." Antoine de Saint-Exupéry,Der kleine Prinz.


Les roses
"De toutes les choses,avec lesquelles tu t'es familiarisé,tu seras éternellement responsable.Tu es responsable de ta rose." Antoine de Saint-Exupéry,Le petit prince.


The Rose
"For everything you became familiar with in your life,you will stay responsable forever.You are responsable for your rose." Antoine de Saint-Exupéry,The little prince.

1. 40/50 (non cadré)
2. 50/60 (non cadré)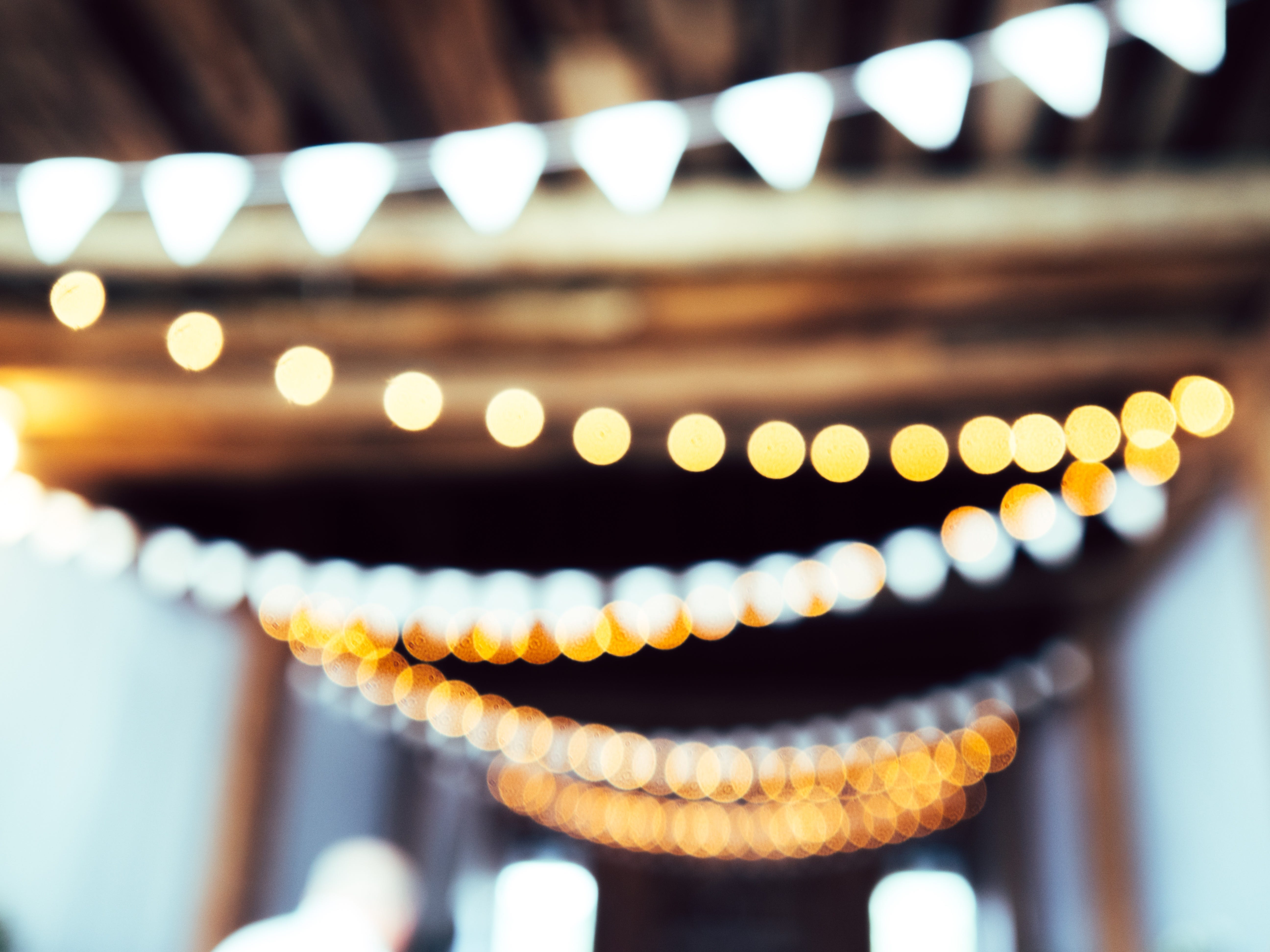 2018
Tradition erhalten heisst nicht Asche aufbewahren,sondern eine Flamme am Brennen halten.
Jean Jaurès
1.Massai 80/120cm (non cadré)
2.Indianer 100/70 cm (non cadré)
3. Inuit 80/120 cm (non cadré)
Ein Gedanke an Camille 2018 (Hommage à Auguste Rodin)
Une pensée à Camille
A thought for Camille
projet "Respect to masters in Art" 2018-2019
Bretagne 2018
52/40 (cadré)
Ein Tag am Meer 2018
Une journée près de la mer
A day near the sea

52/40cm (cadré)
Haus am Fluss 2018
Maison près de la rivière
House near the river
52/40cm(cadré)
Broken Concerto (Hommage an den Kubismus von Dali ) 2018
Hommage au cubisme de Dali
Tribute to the cubism of Dali
Projet "Respect to Masters in Art" août 2018-août 2019
Berglandschaften
Paysages montagneux
Mountain landscapes
1. 80/80 (non cadré)
2. 80/100 (non cadré)
3.Aquarell auf Solnhofner Steinplatte (collection privée)
4. 120/40 (cadré)
Der Bassist 2018
verkauft/vendu/sold
Provence 2018

80/80 (non cadré)
Die Oszillationen der Stille 2018

50/50 (non cadré)
Street Rhythms 2018
verkauft/vendu/sold
Laid table at Saint-Paul de Vence(hommage à Chagall) 2018

70/50 (non cadré)
Stadt im Regen 1&2 2018
Ville sous la pluie
City in the rain

1.verkauft/vendu/sold

2. 70/50 (non cadré)
Alte Mauern tragen Erinnerungen 1&2 2018
Les souvenirs des vieux murs
Memories of the old walls

40/40 cm (cadré)
Mitternacht
Minuit
Midnight
2021
Hommage à Auguste Rodin
Hommage à Camille Claudel
Expo ARC Mondorf 2021